Employment Opportunities:
The German Township Police Department will accept applications for Reserve Police Officer positions, but is not actively hiring at this time. Reserve officers are required to work 24 scheduled hours per month. We supply uniforms, equipment including vest and weapons, and training opportunities.
Applicants must meet the following requirements: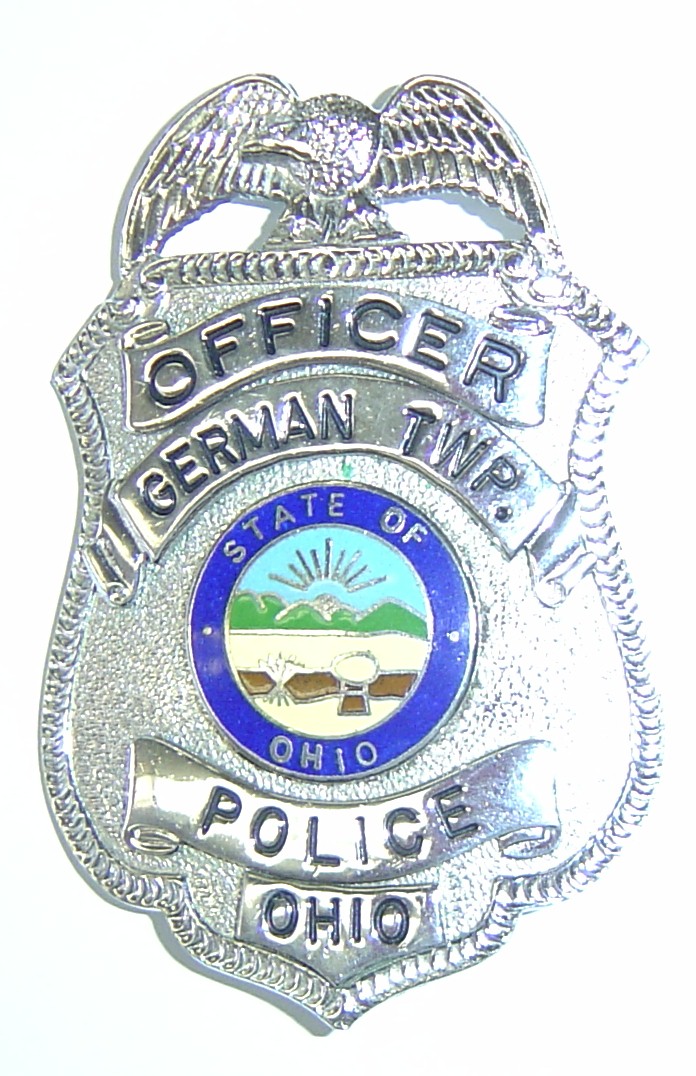 Must be U.S. Citizen
Must be at least 20 years of age
Must have high school diploma or GED
Must possess valid Ohio Driver's License
Cannot have been convicted of either a misdemeanor or felony crime
Must successfully pass a written examination with a minimum score of 75%
Must submit to an oral interview
Must successfully pass polygraph examination
Must successfully pass psychological examination
Must pass a background investigation
Must pass physical examination
If the applicant does not have a current Peace Officer's certification from the State of Ohio, one must be obtained within three months of hire date.
German Township is an equal opportunity employer.

For further information or to apply contact Laurie by telephone: (937) 855-7215 or send an e-mail to: German_Twp_PD@hotmail.com